Tales from the Sea
Tales from the Sea
I couldn't resist the latest sea themed books on the market so I dived right in and bought a few..
After seeing it flash up about a million times on my Facebook feed, I gave in and bought Fiona Quinns book Ignore the Fear. It looked good and seemed to have a core point about resilience which has always fascinated me. When it landed in my porch, I was so surprised upon opening it that the author had signed it herself. I was really pleased and it definitely reinforced the whole shopping local and from independents idea.
The book is about Fiona, who had previously walked and cycled the length of Britain, and her aspirations do it all over again but this time on a paddle board. There was just one hitch though - she was terrified of water.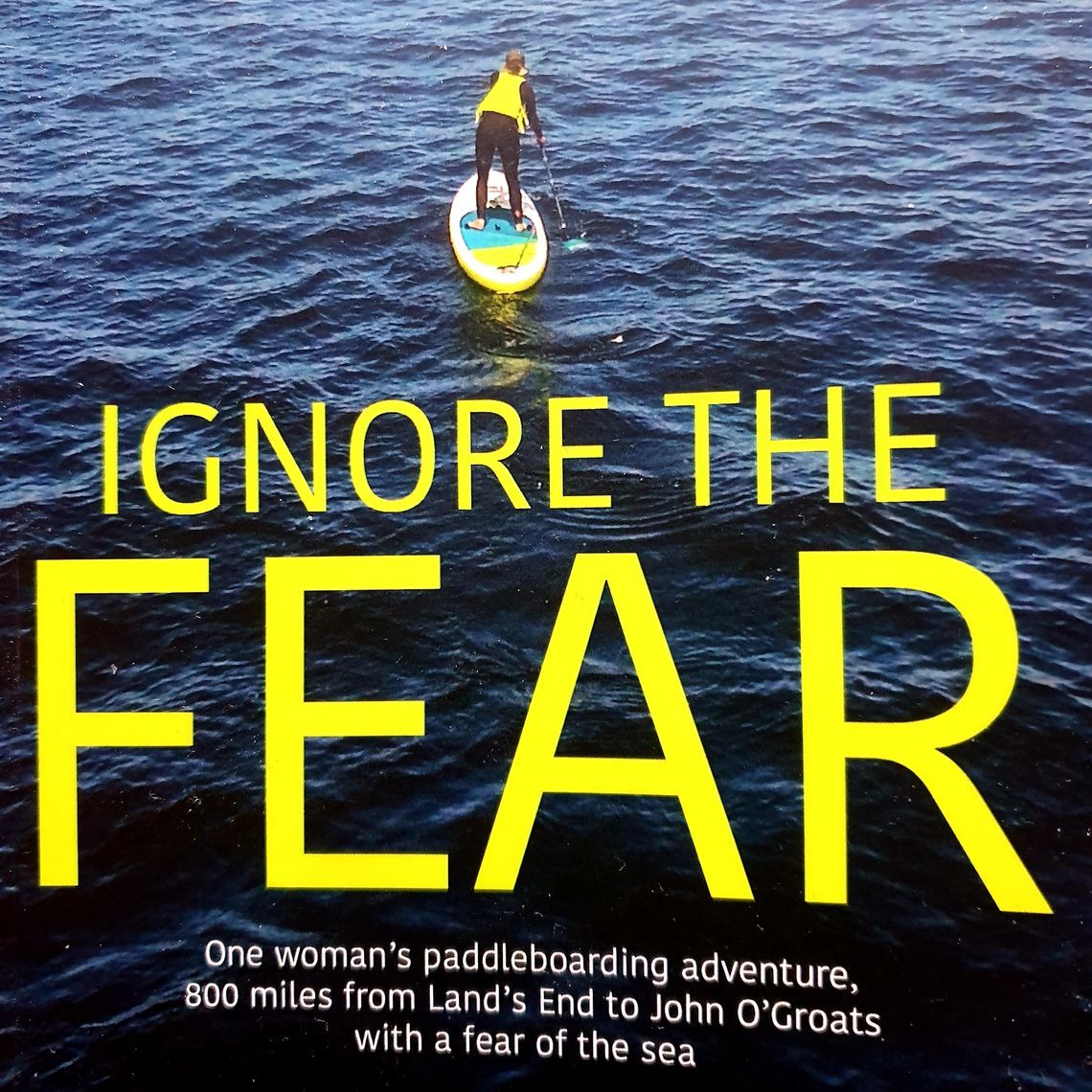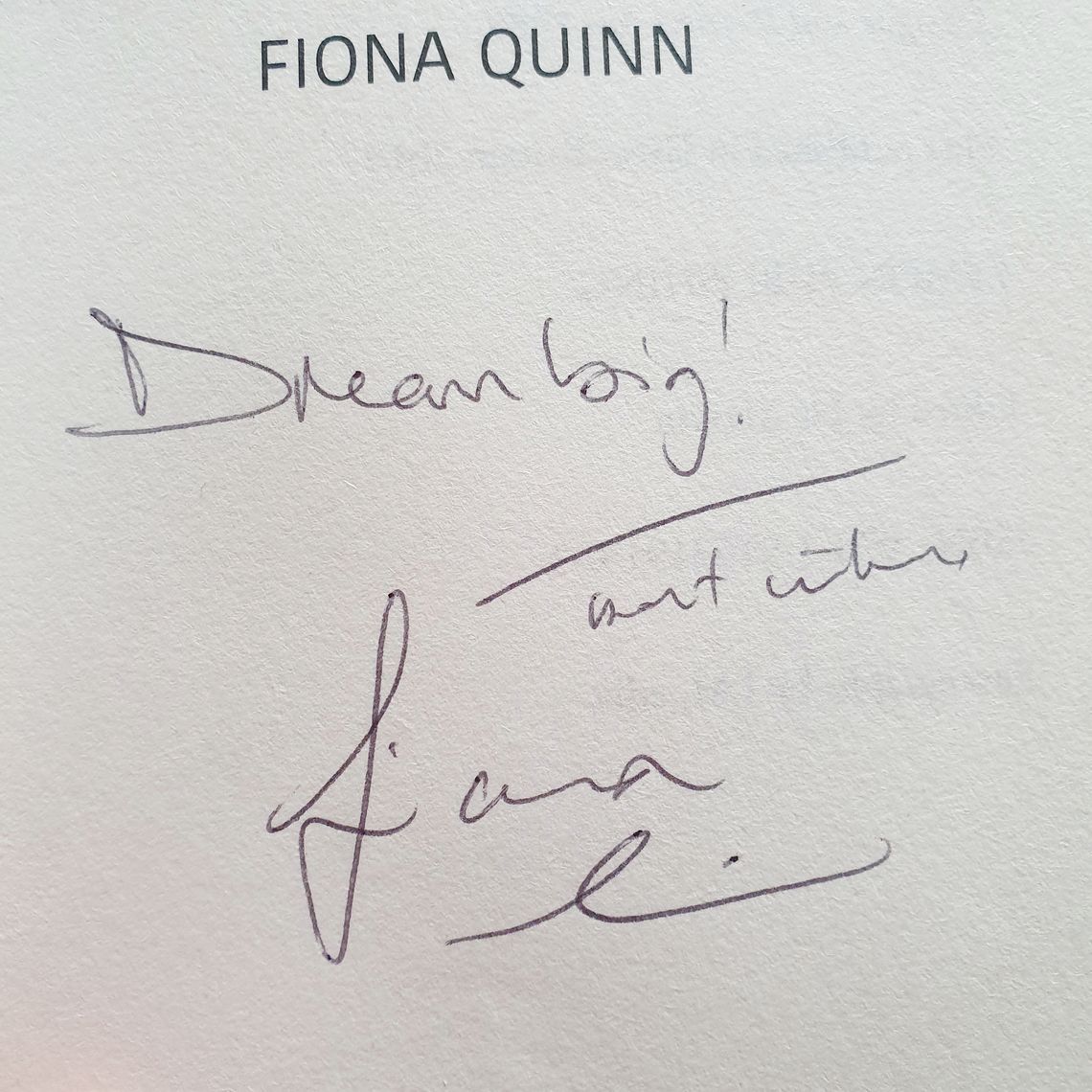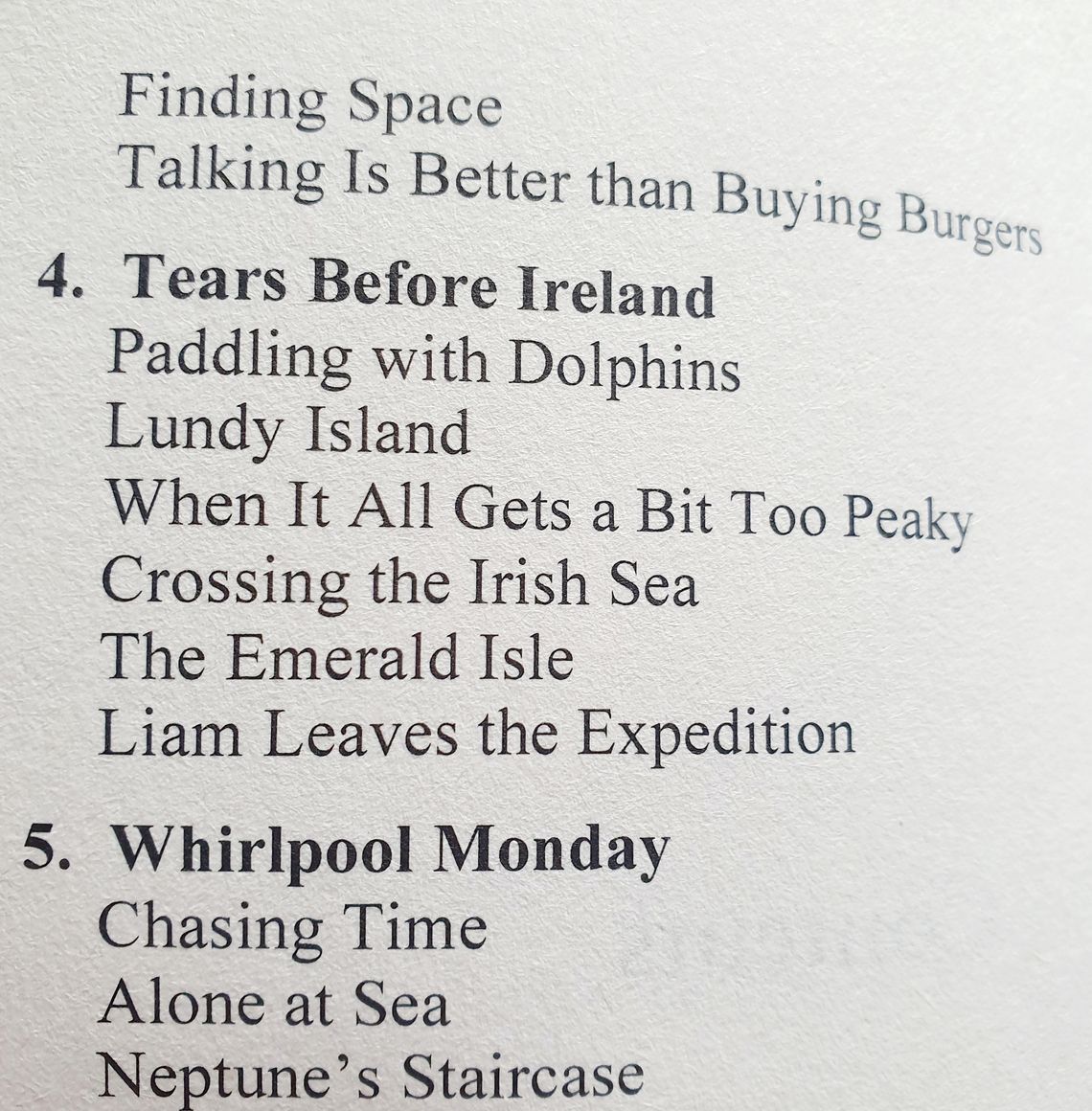 When I seen the SUP map inside the book I was instantly intrigued. I mean, it's a huge area to cross and would obviously been insanely difficult to do. If I had of known she was passing us at Whitehead/ Islandmagee I definitley would of gave her wave or some supplies!
I'm currently on page 100 and really enjoying it. Fionas been very honest in her account and details every step of the way including the let downs, no shows and what has fascinated me - the way of the sea. Throughout, Fiona is learning about the it; tide lengths, dump beaches, lulls, so its actually a good educational read aswell. Any new info about the sea is always a good thing in my book. You never know when you might need it! She has also coined my new favourite term; guestimate. Often humorously used during the initial SUP planning period when trying to sum up her daily mileage! Hilarious. A good read (so far).
Wild Swimming in Ireland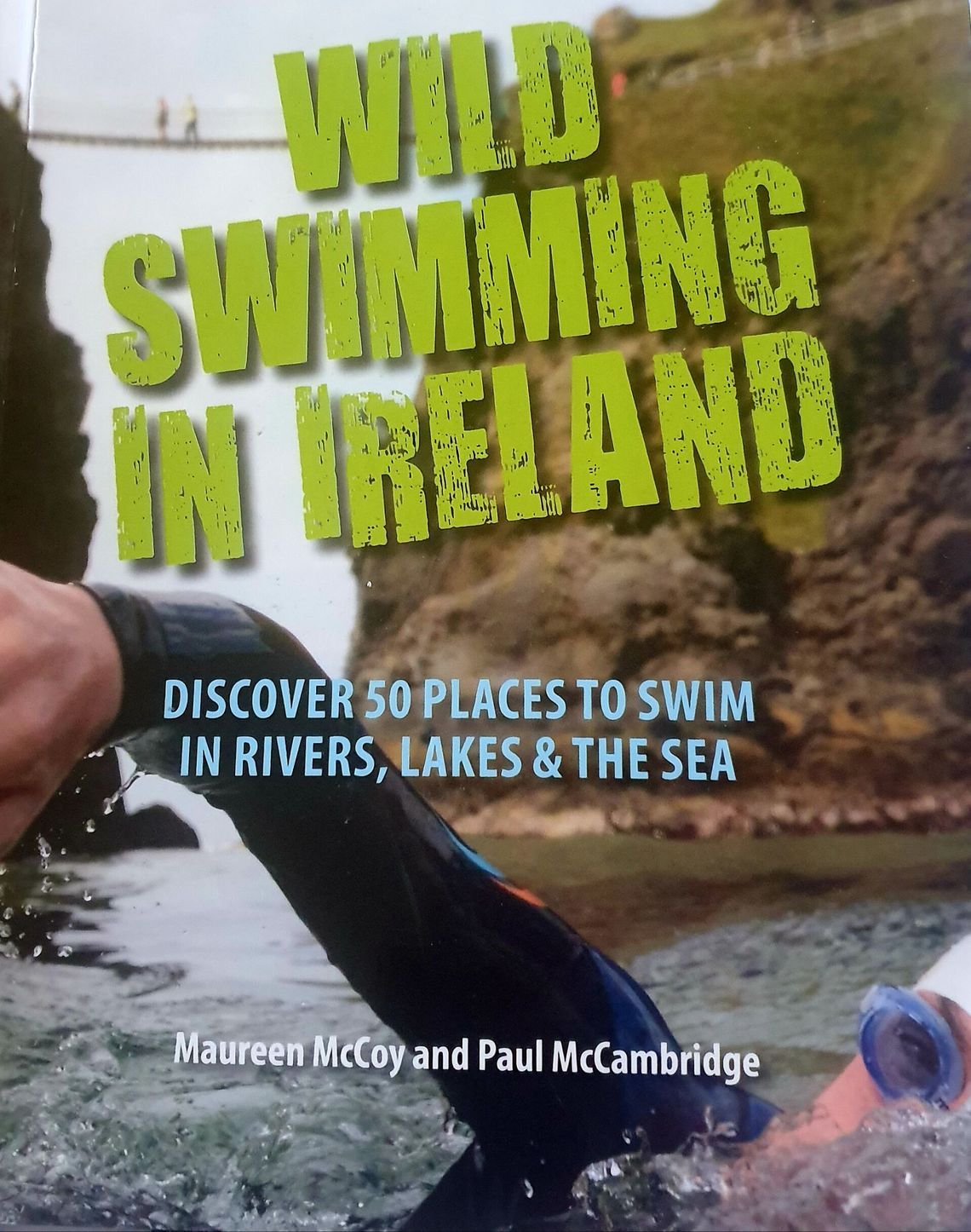 Next up is Wild Swimming Ireland. A lovely lady from Hillsborough, Couny Down (where my favourite restaurant Hara is based) called Maureen McCoy wrote this book alongside photograher Paul McCambridge. Both are avid wild swimmers and won awards in their own right; Maureen as an open water swimmer who swam the English Channel and Paul who has won many awards over his 25 year photography career.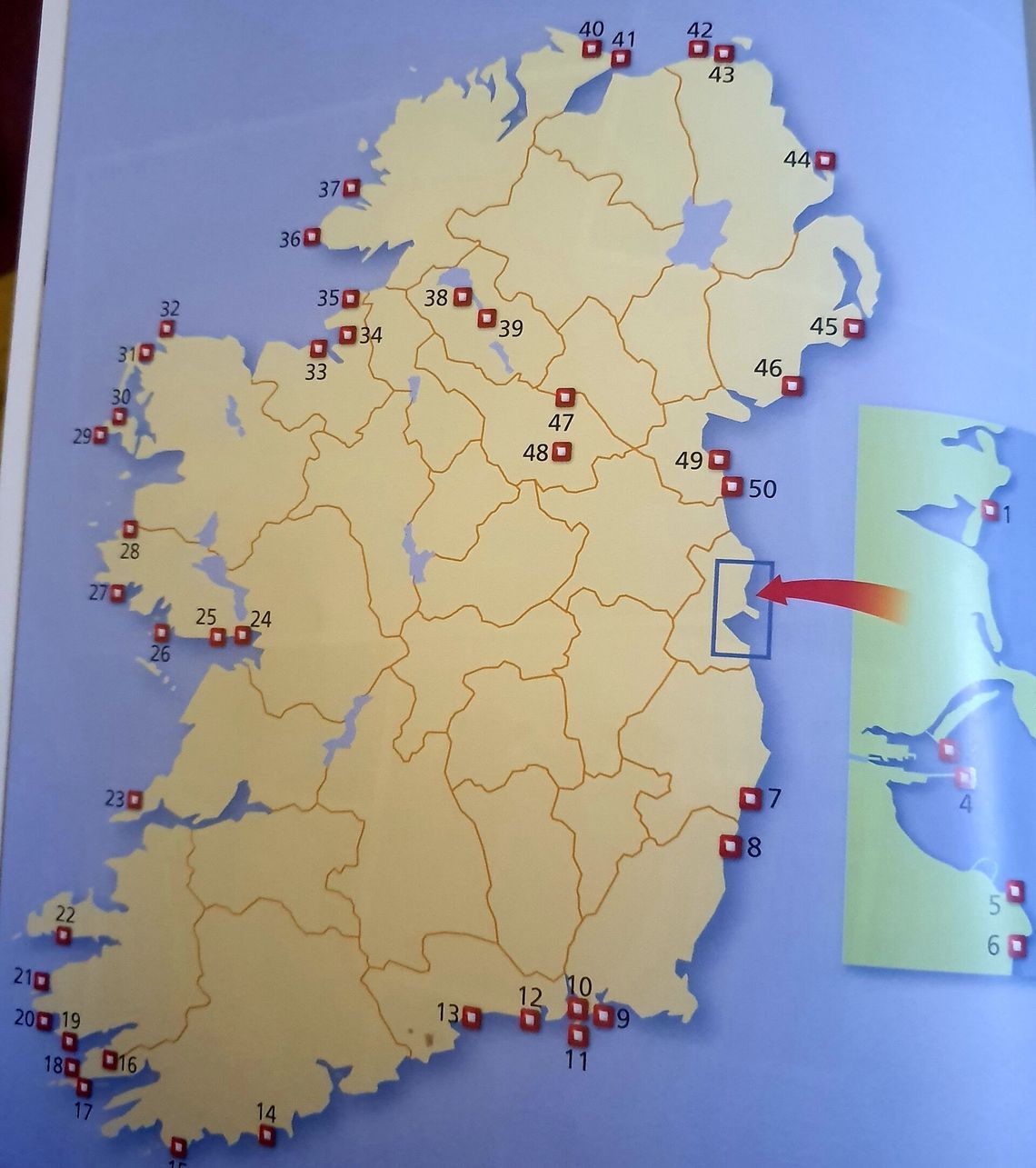 The reason I wanted to get this book was to discover lots of new places to swim. We're all familiar with our local places, such as the instantly recognisable cover photo of Carrick-a-Rede bridge along the North Coast (though admittedly I've only kayaked it) but theres nothing more satisfying over summer, especially in the midst of our 2020 staycation, than exploring new places we've never been to on our own doorstep.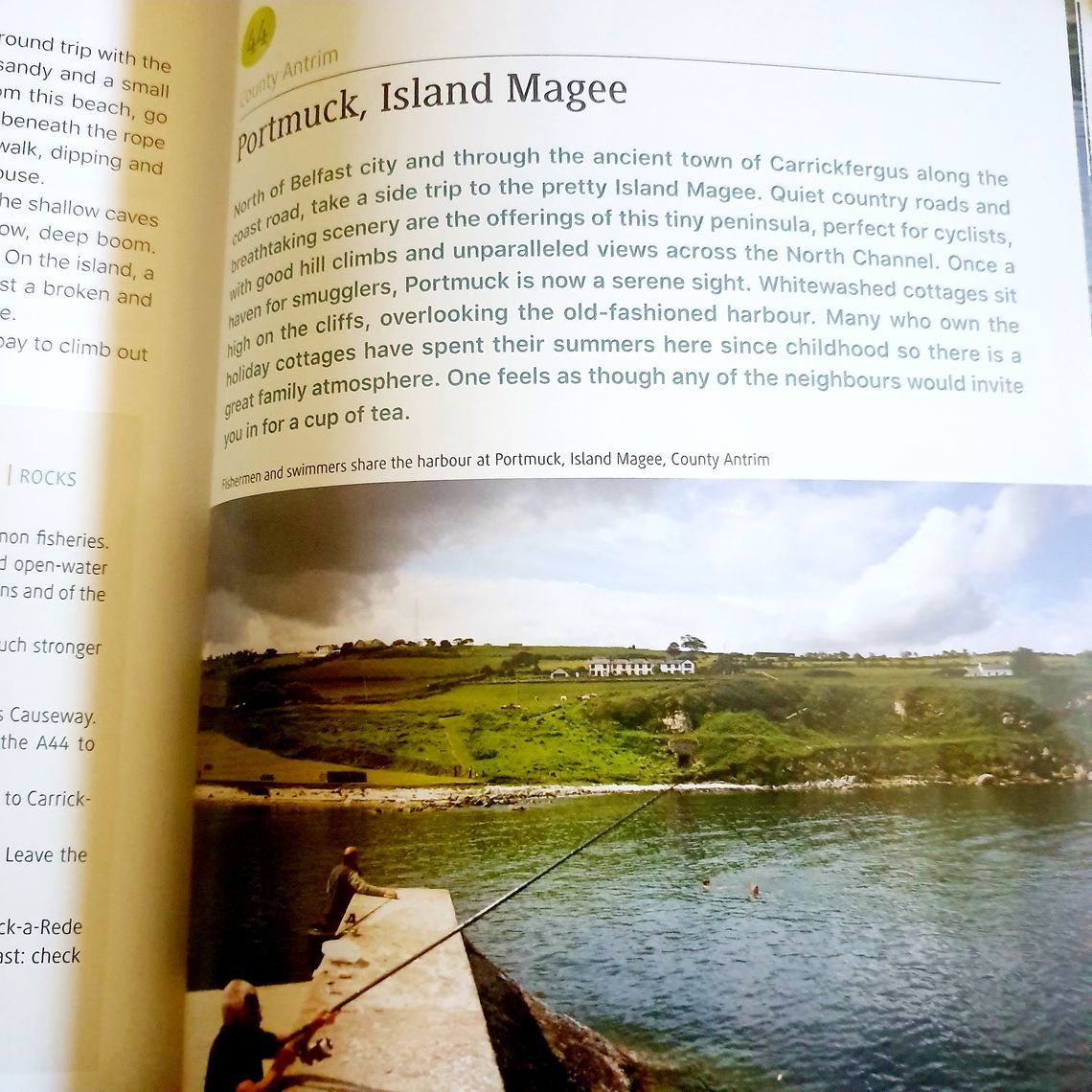 It was great to see old favourites such as Port Muck and Browns Bay get a mention and refreshing to get an outside opinion from my own knowledge (though as a local I do have to point out that Islandmagee is one word!).
It was lovely to hear Maureens beautiful description of her swim at Port Muck 'the water is silky as it glides over your skin' and of Browns Bay 'a superb place for stretching out on a longer swim..a good place for an evening swim' and 'it gives a real 'get-away-from-it-all' feel. I swim at Browns Bay every summer and this year have only done so in a wetsuit (which I find very hard to swim in) but this has prompted me to get out again in my swimsuit.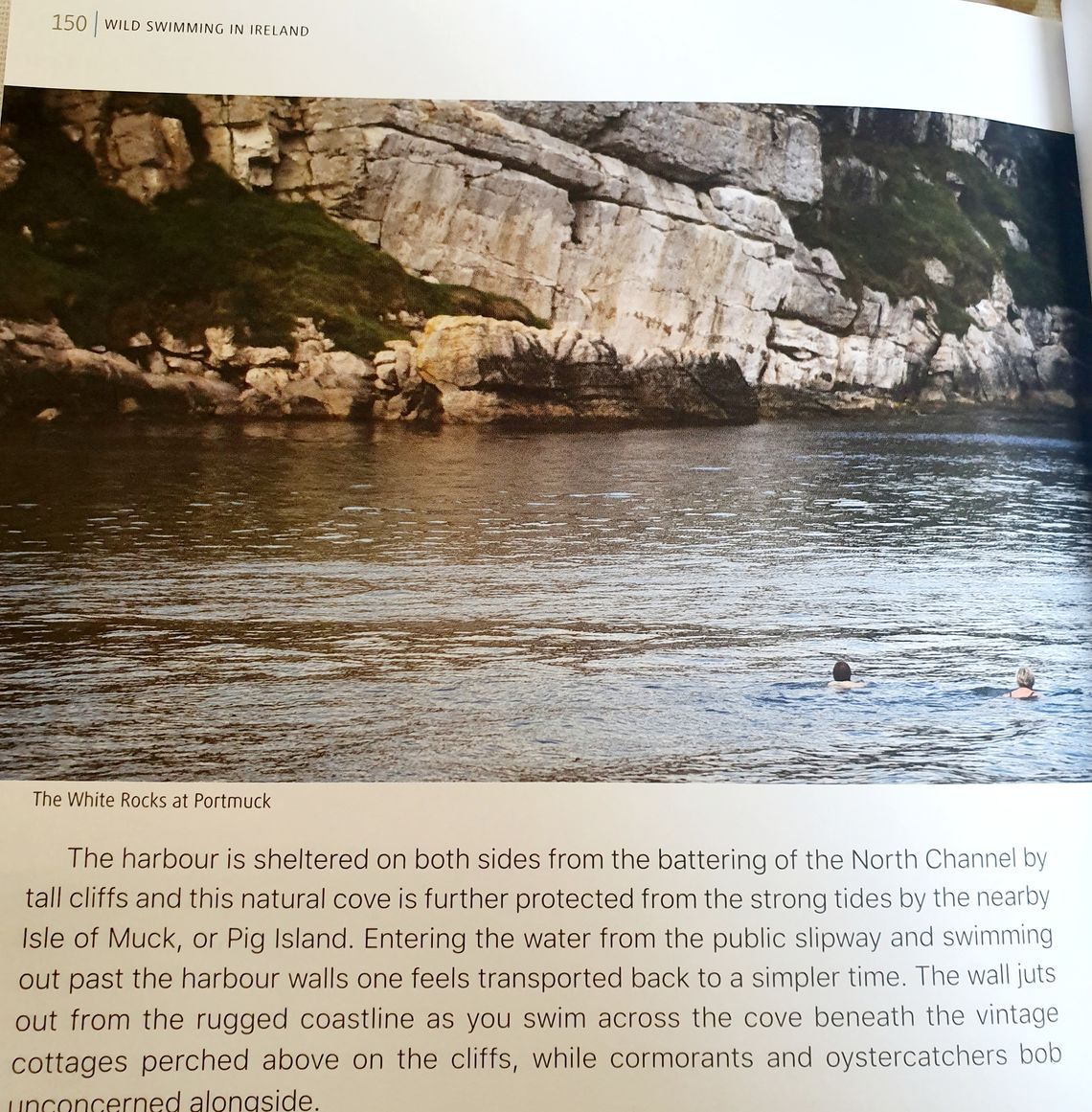 I did think nearby Gleno Waterfall would of got a mention but I suppose while it is incredibly beautiful, it's a tiny place only worthy of a bit of a dip. It's very deep as I found out after abseiling down it with Climb NI and leaping into the pool at the bottom a few years ago. At 5ft 81/2, I was totally submerged under the water and enjoyed a wee swim to the shoreline rocks. It was super refreshing and I really enjoyed advancing down the waterfall rocks with the cascading water all around me! You can find out more about Climb NI if you search for them on Facebook.com.
This definitely one of those books that's for keeps and will come in handy year after year. I'm looking forward to a staycation in Fermanagh at some stage this year and will be bringing Maureens book with me, in search of all those hidden gems.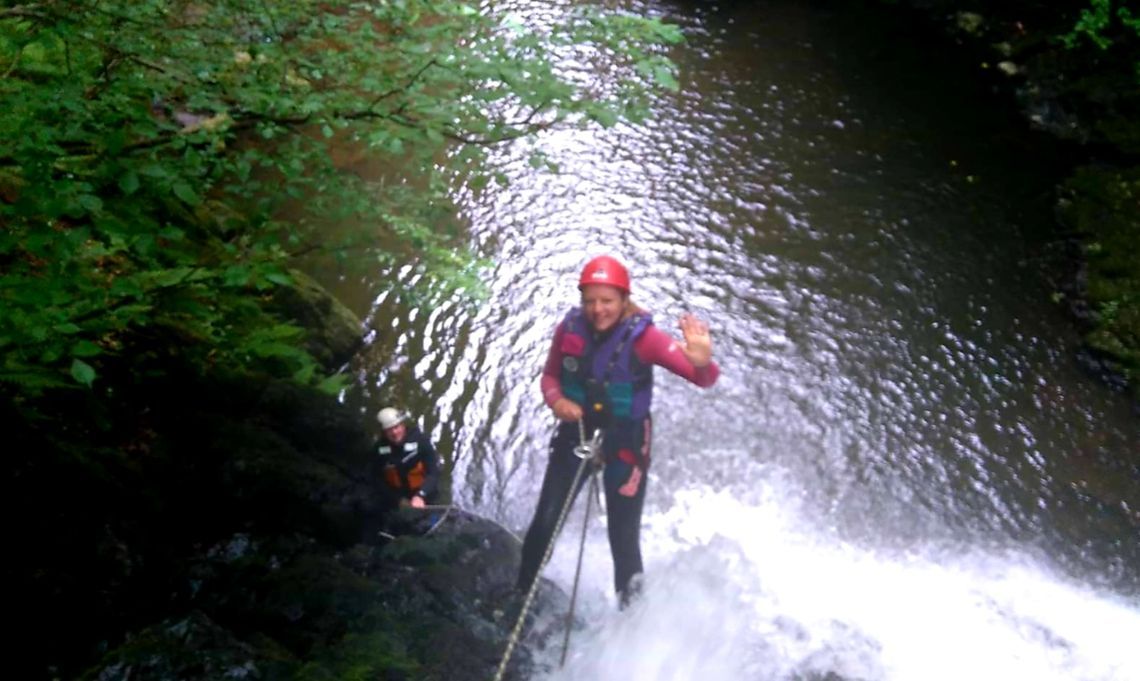 Me, half way down Gleno Waterfall.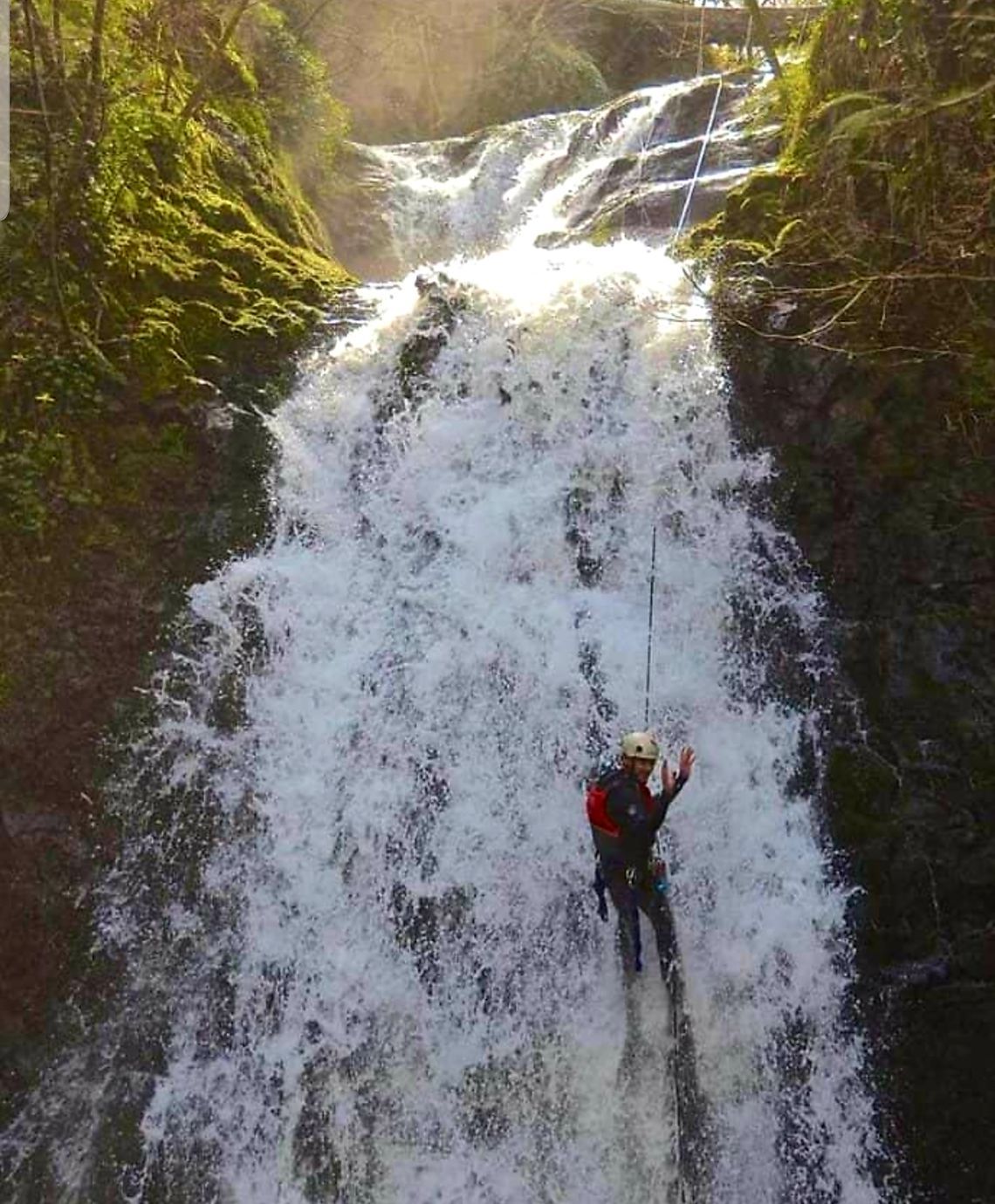 One of the Clim NI team. Photo: Climb NI
Surviving the Storms by RNLI Lifeboats

A wee friendly word of advice; if you're feeling all gun-ho and planning your next sea quest after being inspired by Fiona Quinn, dont read this book first. This book will tell you exactly how it can all go wrong. In minutes. Correction seconds.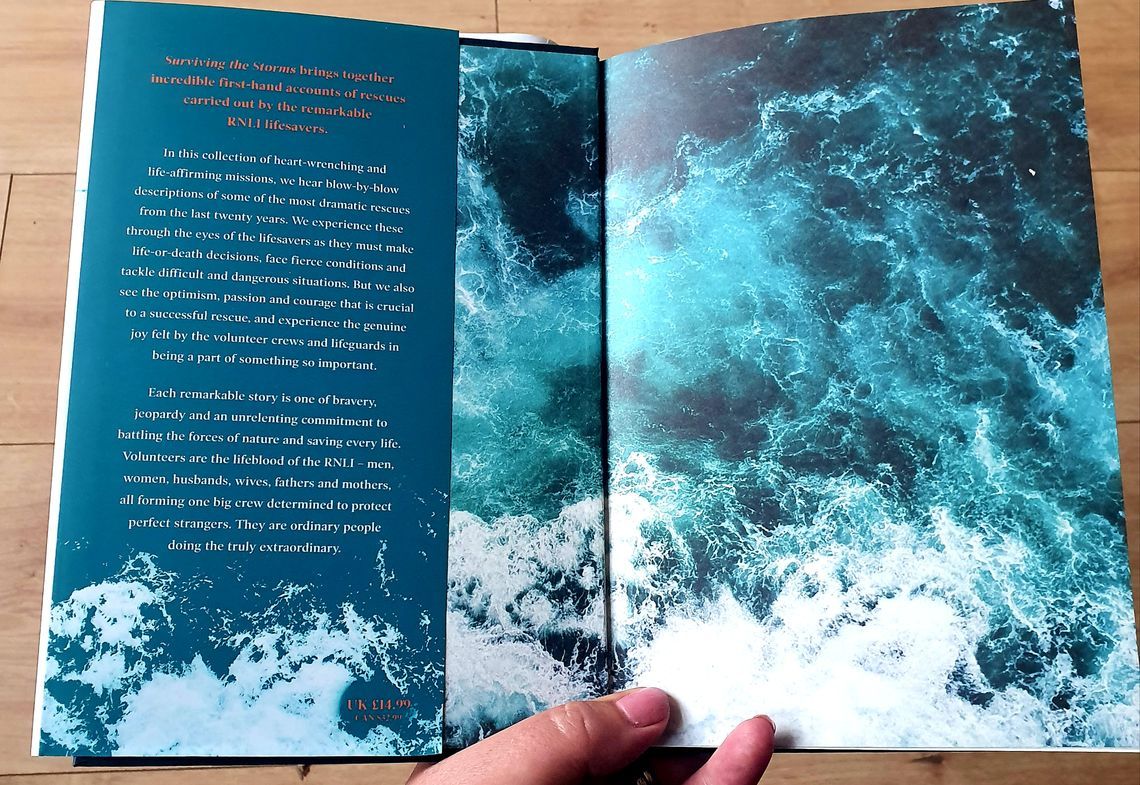 I was initially drawn to the book because I'd heard of Anthony Chambers story Race Against the Tide. Anthony, a generational RNLI Life saver based in Portrush Lifeboat Station, tells the hair raising tale of two children missing for two hours at Castlerock beach. After extensive searches they were finally located in a cave.
'A knot tightened in my stomach. Once the tide was fully in, that cave would be completely flooded. They'd drown' he recalls.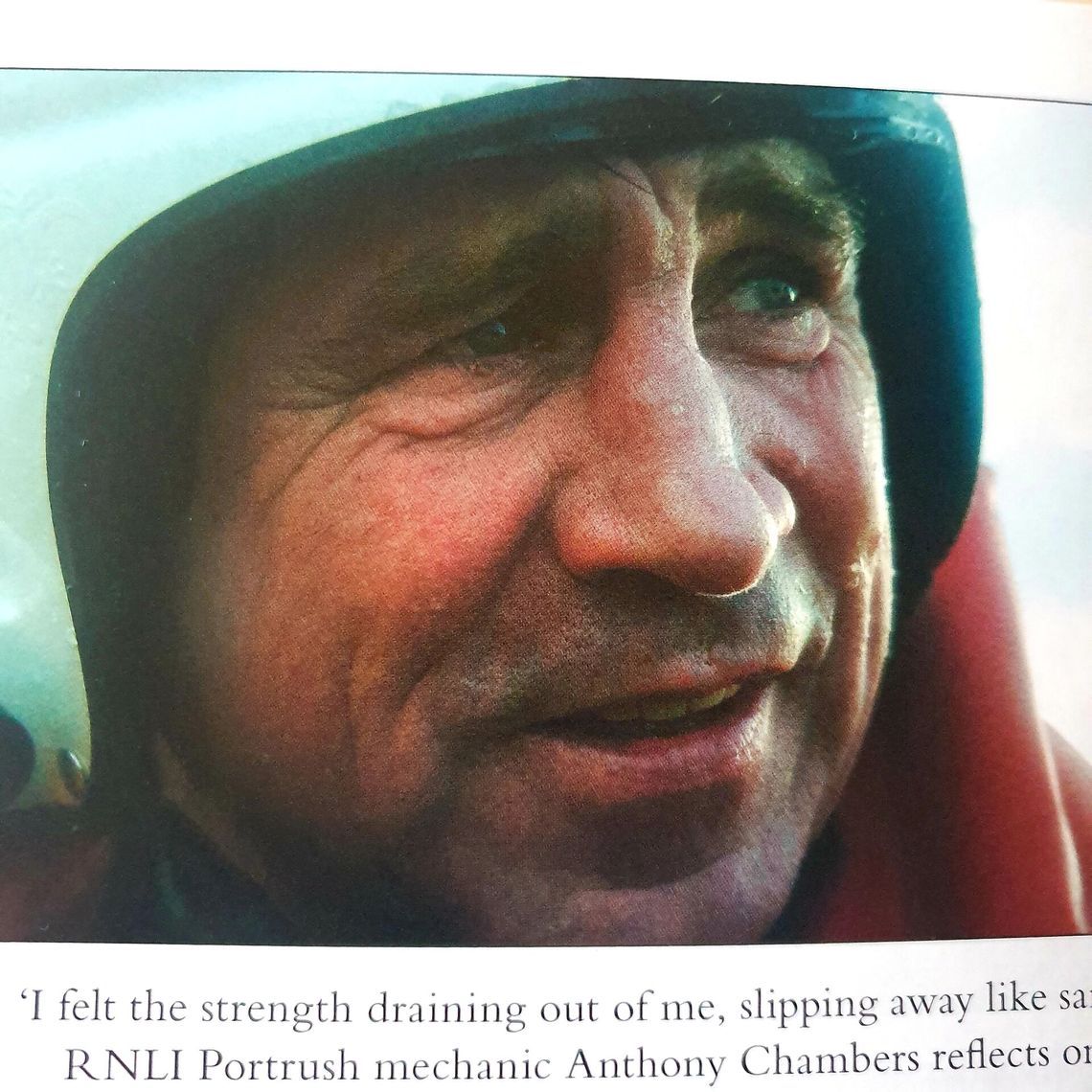 This book is a great read. I've left abit of a cliff hanger purposely to get you to think about buying it. Some of the royalties of each book sold go direct to RNLI.
---