Killer whales at Strangford Lough?!
Killer Whales at Stangford Lough?!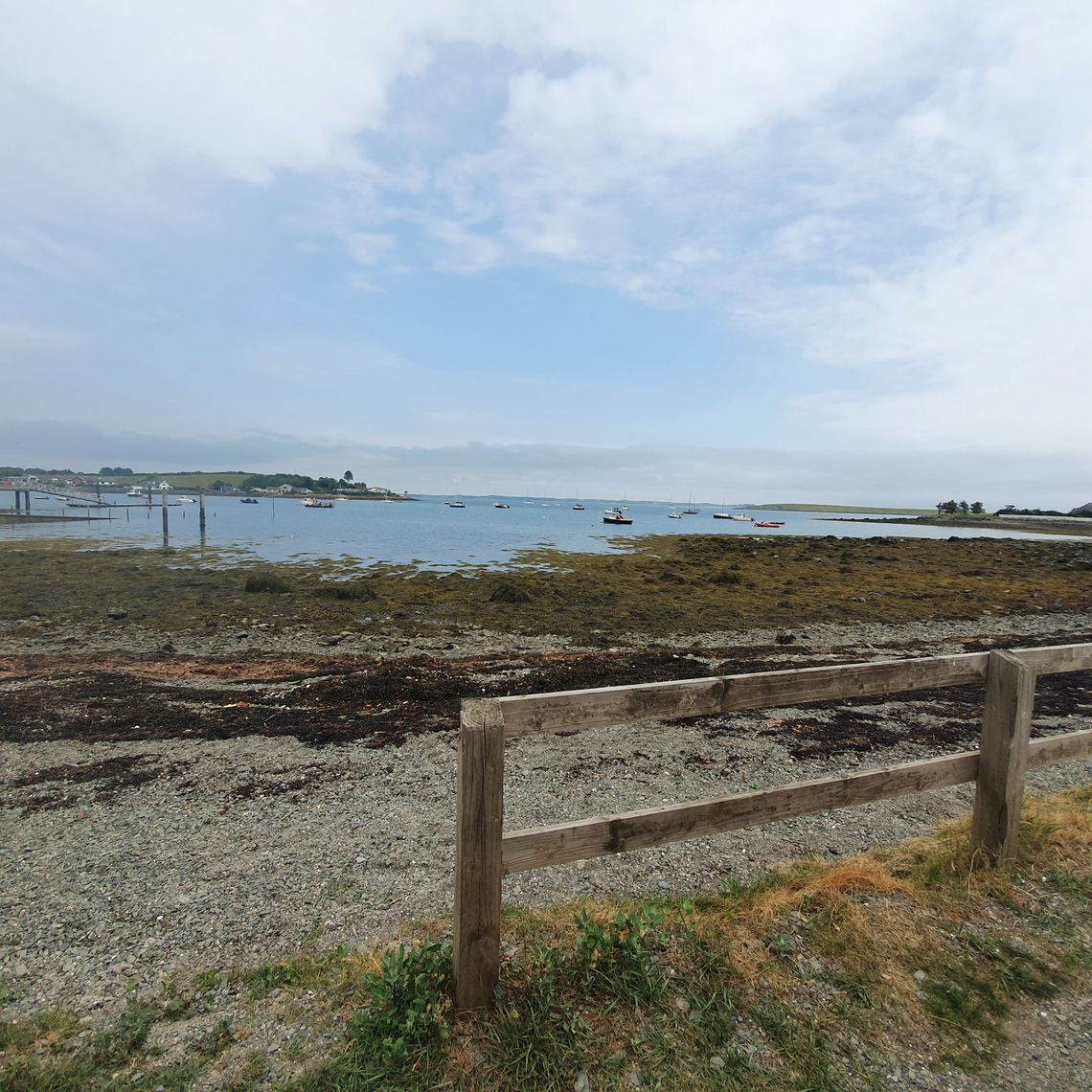 Whiterock Bay, Killinchy.
Strangford Lough is as pretty as a picture. Being the largest inlet lough in the British Isles at 150m², it holds 75 islands - some of which you can explore by foot. But nevermind that- it was the killer whales I was worried about!
The fog horns were blasting from Belfast Lough and echoed around a fog laden Whitehead as we tightened our ratchet straps to secure our kayaks to the car. We set off and headed 55 minutes down to Whiterock Bay in Killinchy to meet Rory at the Green Hut.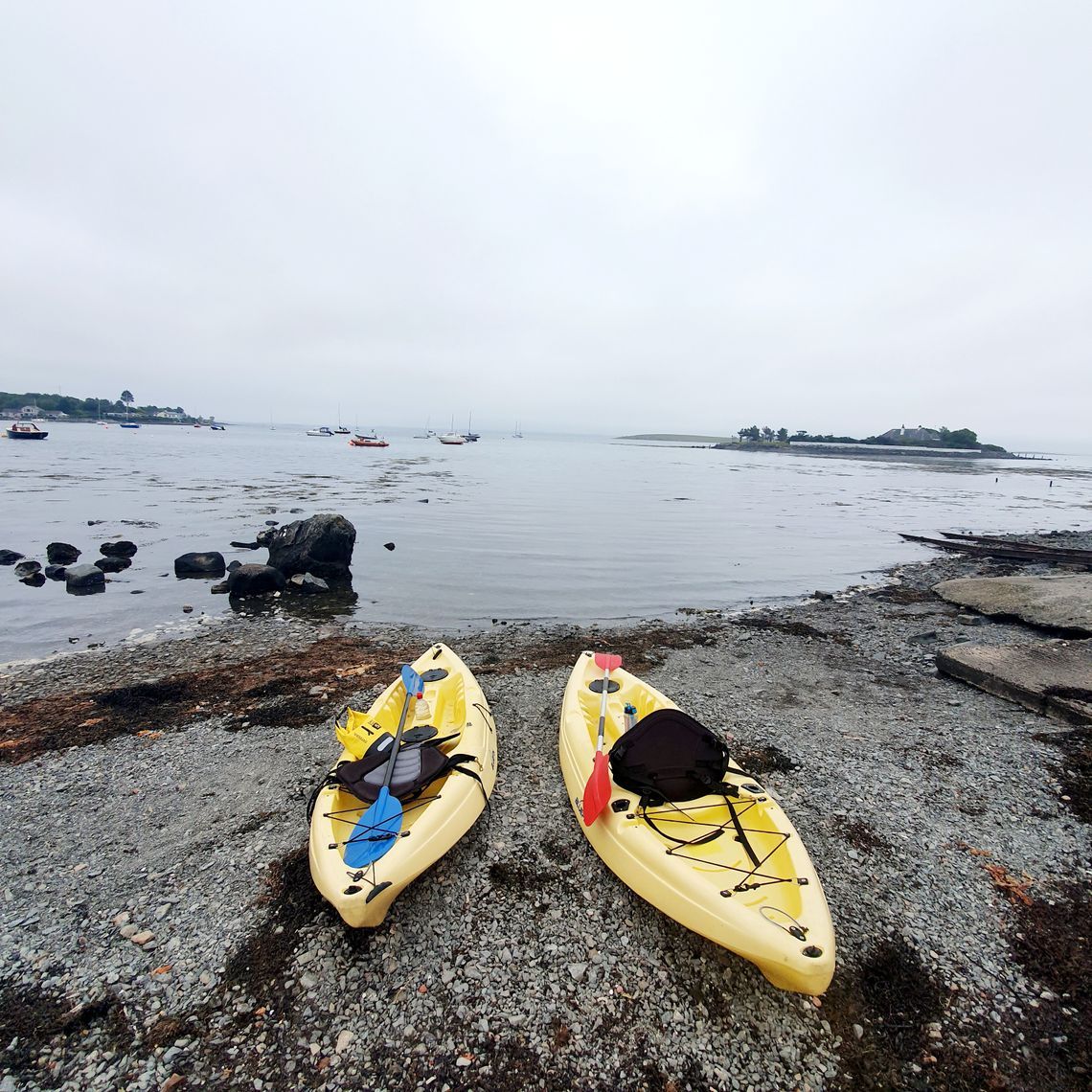 If you've read my previous blog Kayaking Kicks, you'd know that Strangford was on my wishlist of places to paddle, so as you can imagine, I was super excited!
The Lough is huge and happens to hold lots of swirls and whirlpools which made me think twice about setting off on our own. With that in mind, I enlisted the help of Rory from Strangford Lough Activity Centre aka SLAC. Rory, born and bred in the area, knows the lough like the back of his hand so we were in safe hands.

There was a few other kayakers about, launching from Whiterock Bay at the Green Hut.
The conditions were perfect with no wind and the water was really slack making for an easy paddle. We set off smoothly from the pebbled shore and headed to the left around Sketrick Island, leaving Strangford Yacht Club behind.
It quickly became apparent how many islands there were and I was thankful that we had Rory on board as it could of made for tricky navigating! One of the islands even possessed a few random goats who were strangely still as a statue.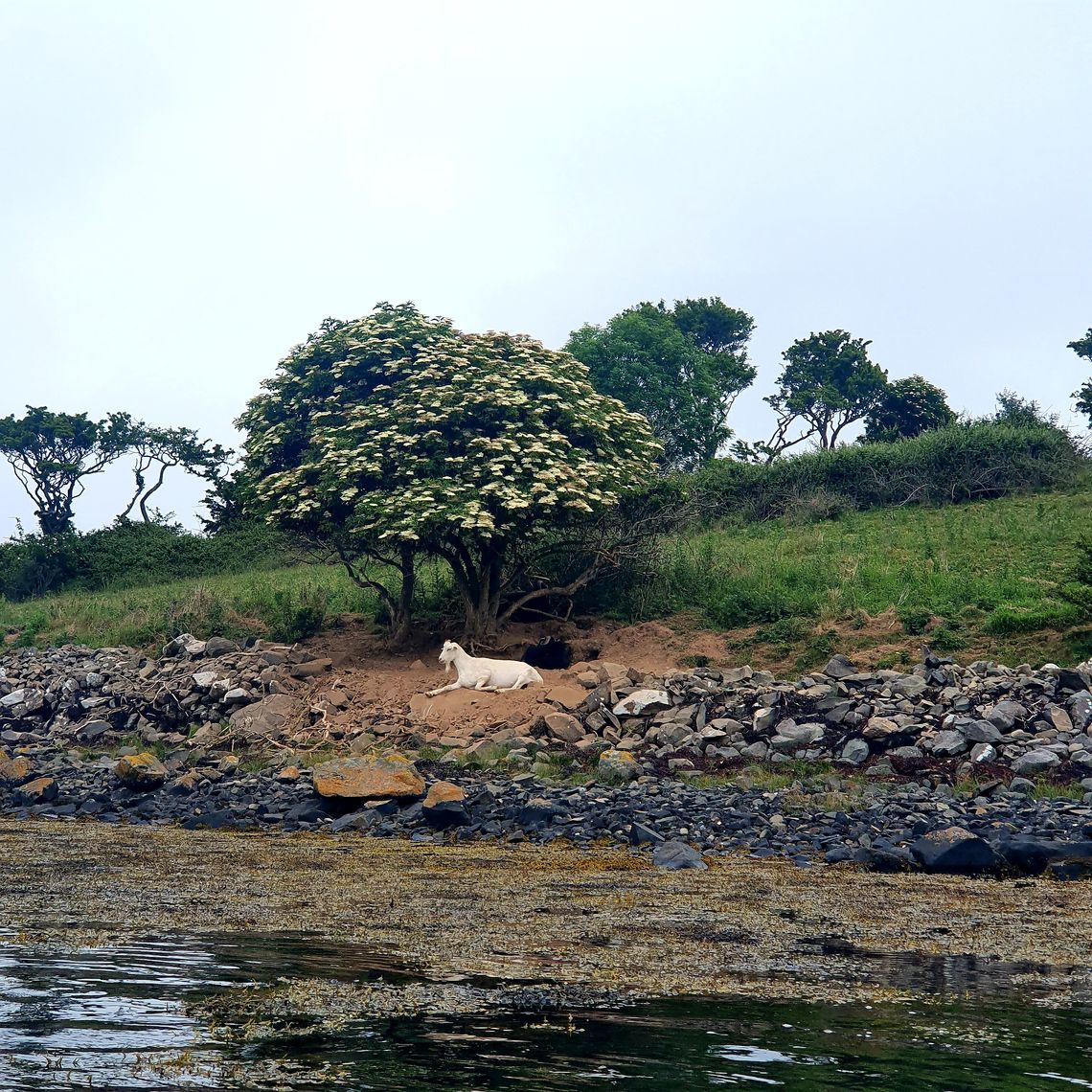 We paddled onwards and came across Mehee Castle aka Nendrum Castle which formed part of the island monastery. Thought to be founded in the 5th century, the island was occupied by saint Caolán who was appointed by St Patrick himself. The island is steeped in history having also been visited/ occupied by the Danish Vikings and the English Bennidict monks. Several relics are can now by found in the Ulster Musuem. It was possible to paddle onshore and take a closer look by foot.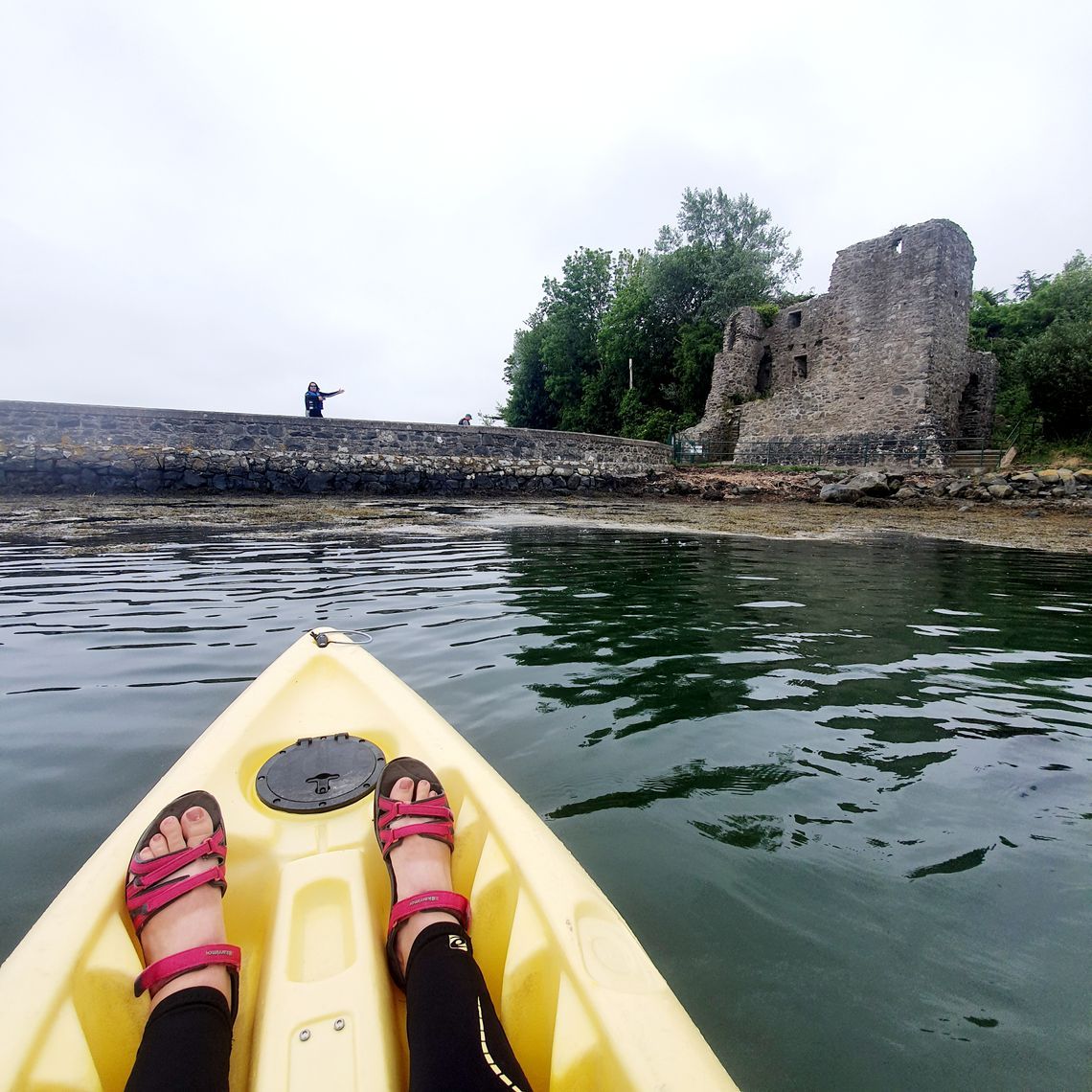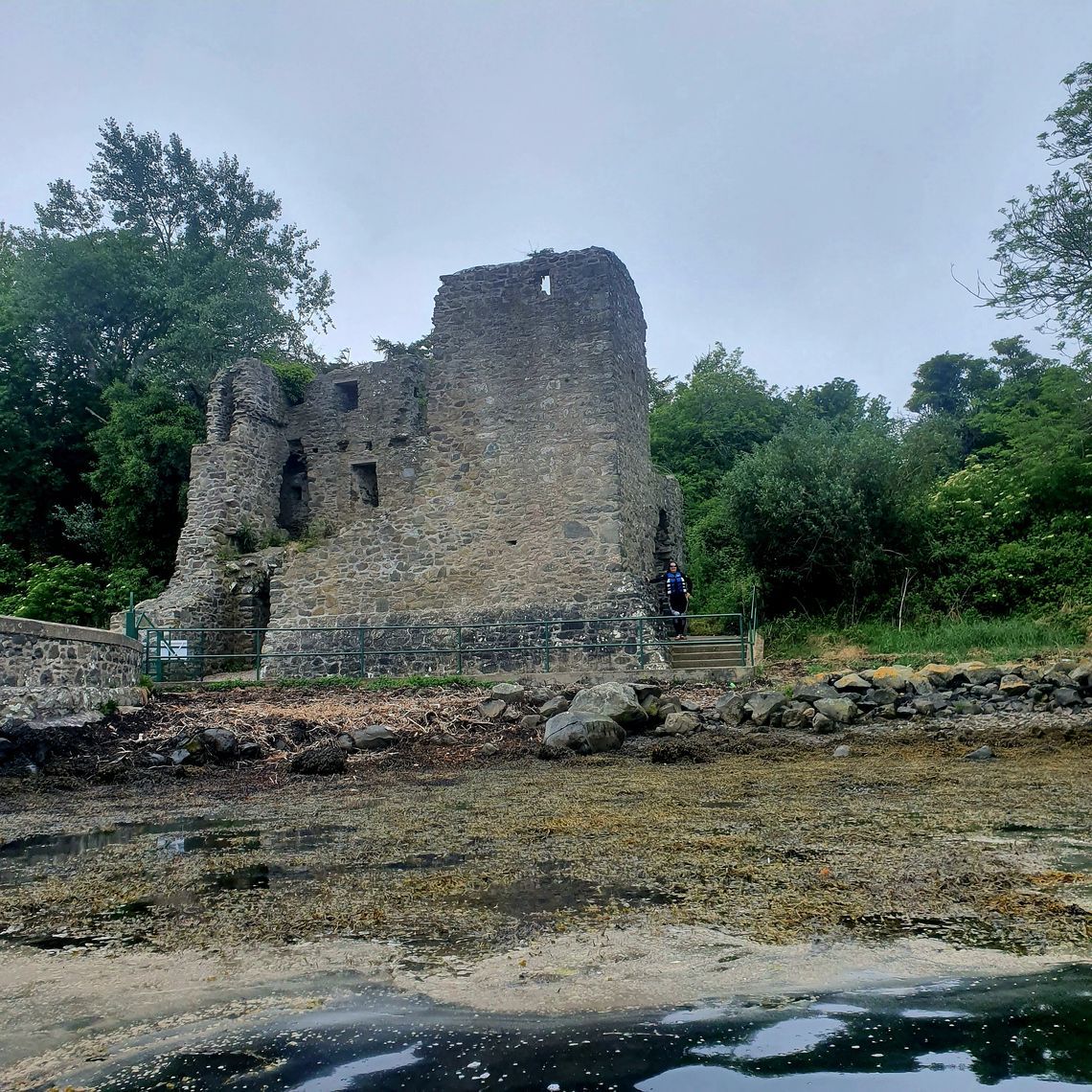 Mehee Castle was built in 1570 and eventually abandoned in the 17th century.
Off we went again and managed to see a few whirlpools in the water but thankfully they weren't strong and caused us no bother. There were a few light currents too but again, nothing to worry about though Rory did point out on other days they could be very strong and you could find yourself in for abit of a fight!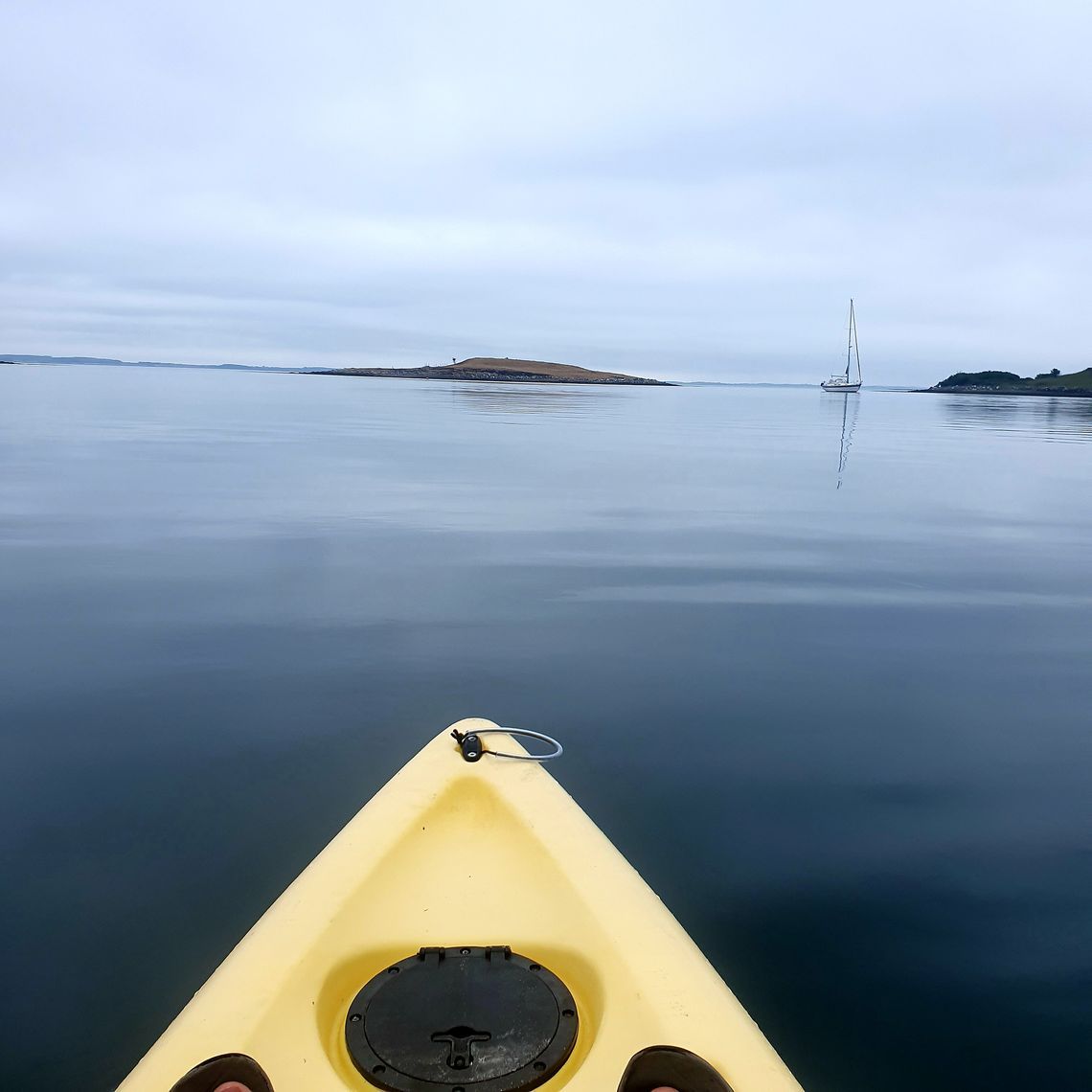 On the way back the water was still slac and the entire place was so serene and peaceful. No wonder it is an Area of Outstanding Beauty. We took in the wildlife, including herons, a great egret and a number of ducks (Strangford Lough is one of only 3 marine nature reserves in the UK) as we contentedly paddled back to the Green Hut, enjoying Rorys tales and craic along the way.
Back at the shore we flipped our boats to dry out and then headed a short distance around the Whiterock Bay to Daft Eddys. The killer whales (who visited the lough the week before) were a distant memory as we enjoyed the view and a croissant and coffee to recharge for the drive home after an excellent day on the water.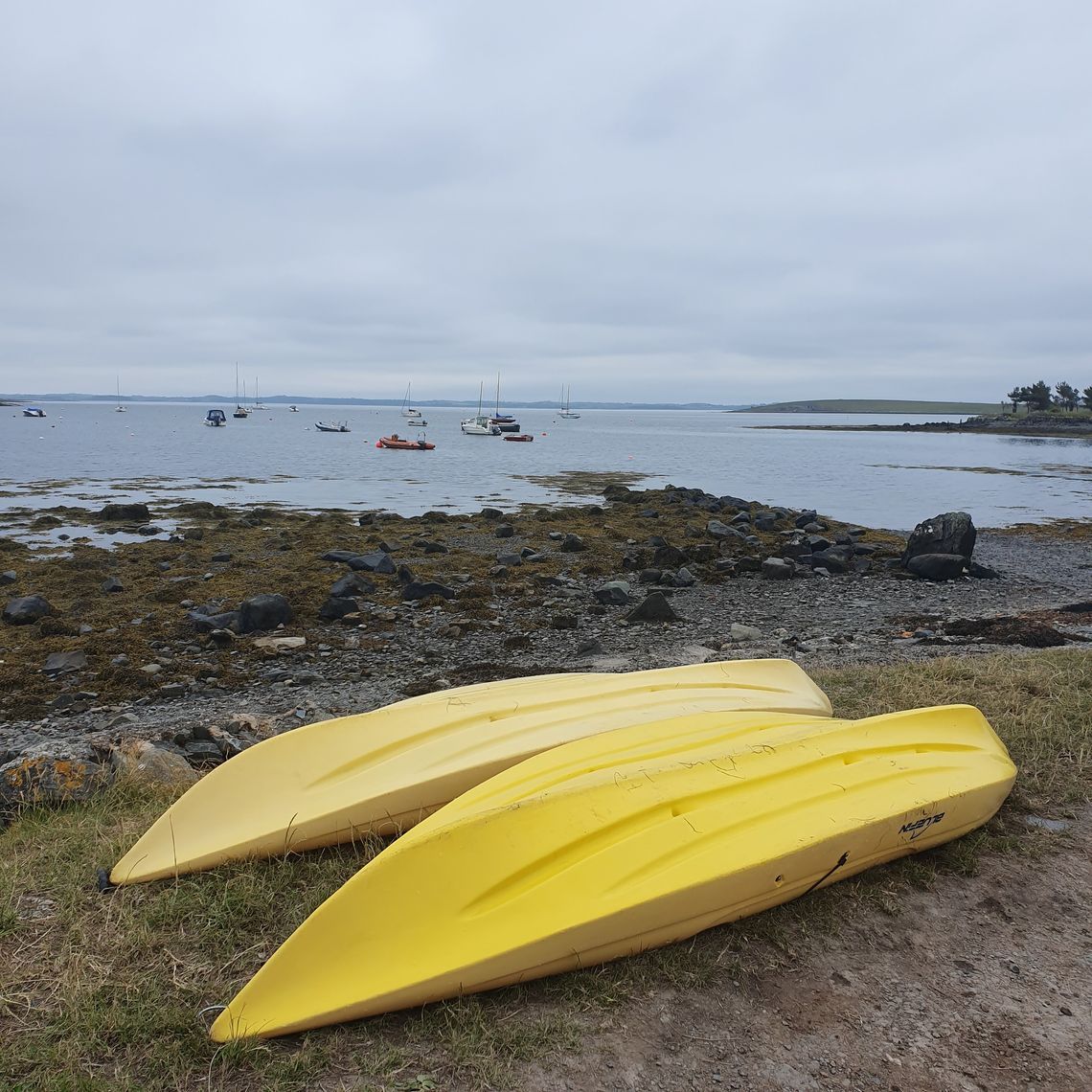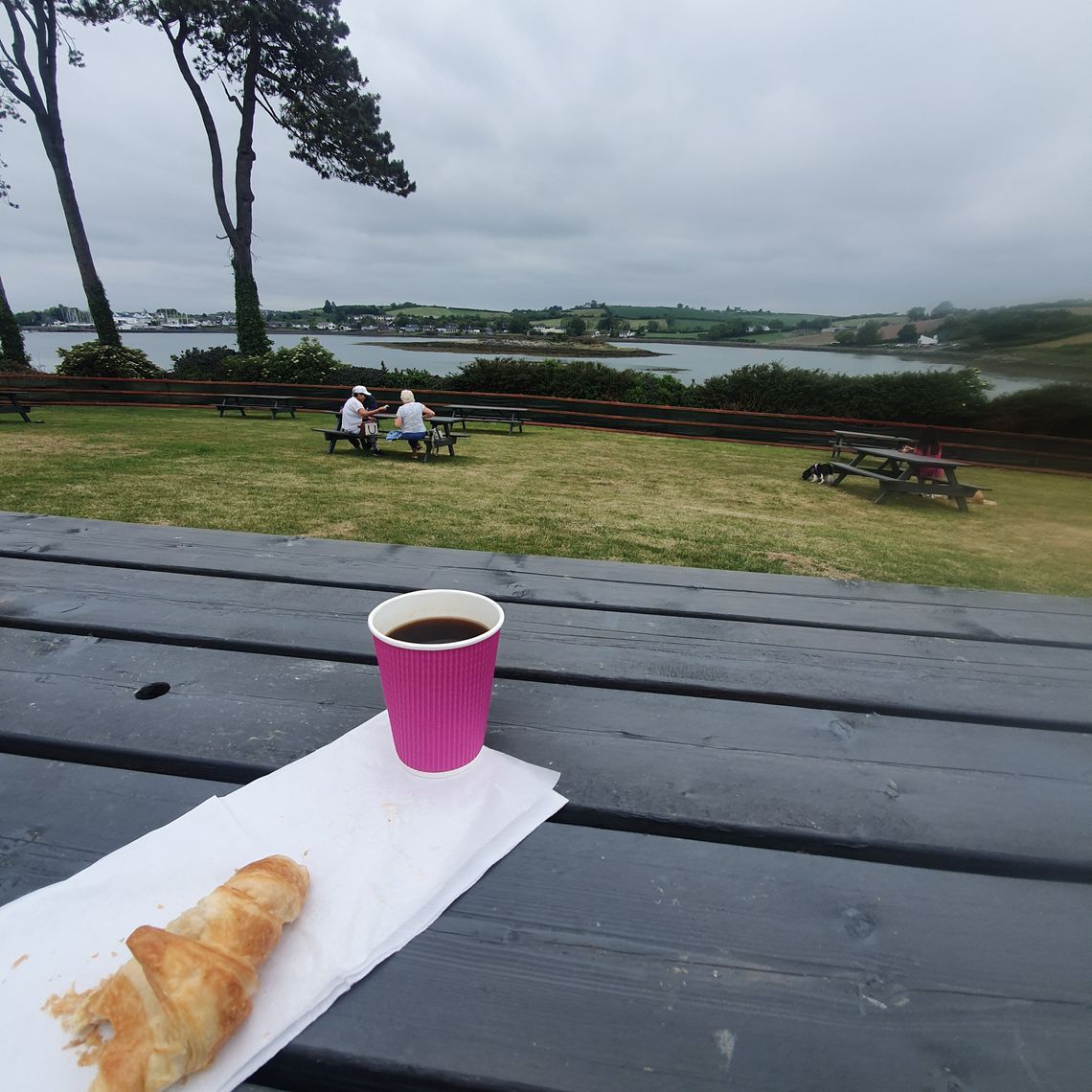 Taking in the views at Daft Eddys.
To find out more, click on the following links;
https://strangfordloughactivitycentre.com/

http://www.canoeni.com/canoe-trails/strangford-lough/practical-guide/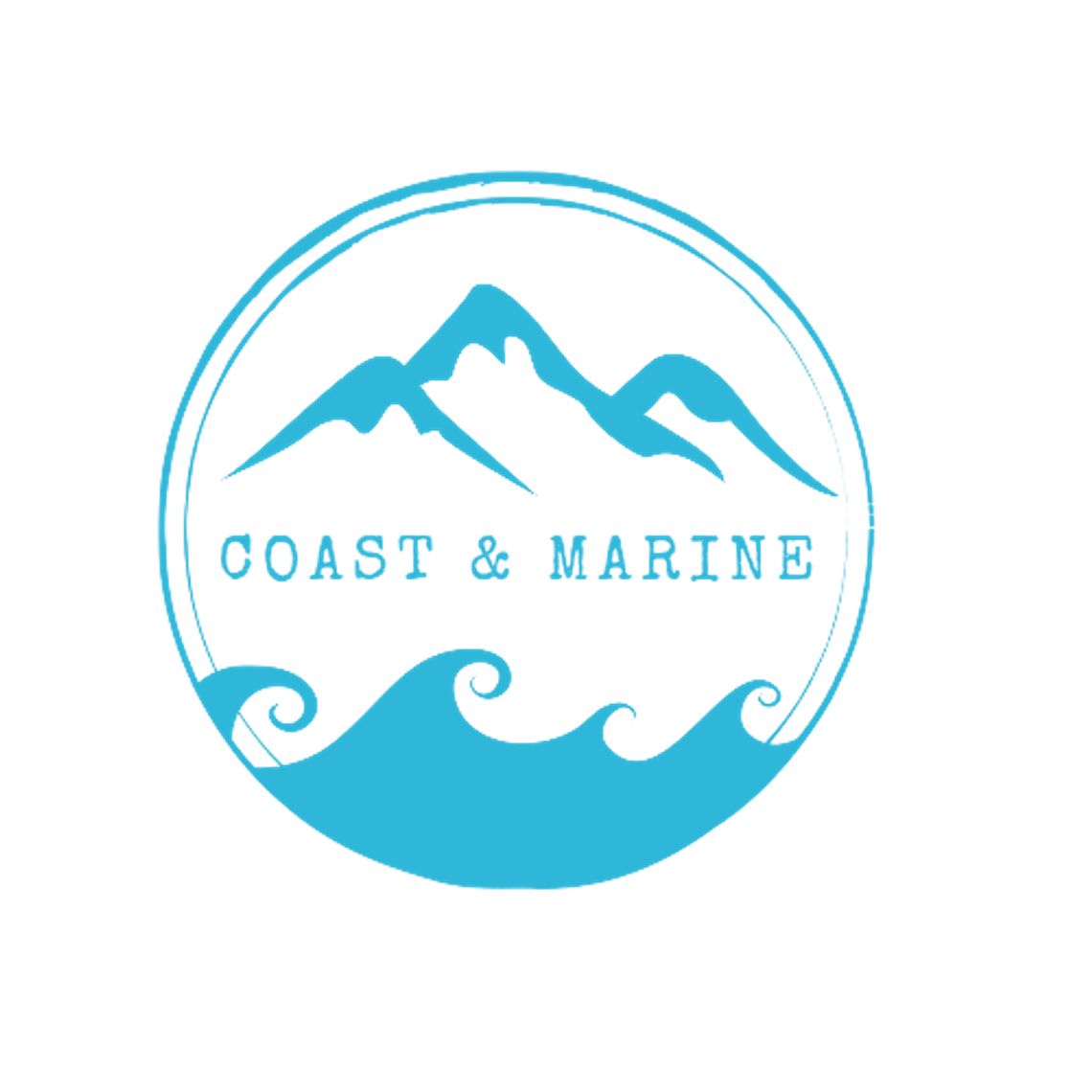 ---